Philosophy

AWSF Establishment Philosophy
Asia Wake Surfing Federation (AWSF) plays the role of Scene/market leader as a platform for participating countries, cooperating with world scale organization for the growth of Asian wake surfing scene and to establish Wake Surfing as a sport associate with nature. Regardless of your level, we strive to support the quality improvement for Wake Surfing scene. With colaboration from various international organization, we will provide a fair and consistent standard to prepare the best environment for competitions and events for people who love and enjoys Wake Surfing. We will always consider giving our best to spread Wake Surfing with all the people who support the industry through this sport,and to contribute for people and children's future to have affluent life by showing how rich and blessed this country is with the beautiful sea, lake and river.
Our Vision

AWSF has a purpose
Play the role of Scene/Market Leader as a platform or participating countries,cooperating with world scale organization and contribute to activation and growth of Asian wake surfing scene, while take taking advantage of the regional season characteristics all year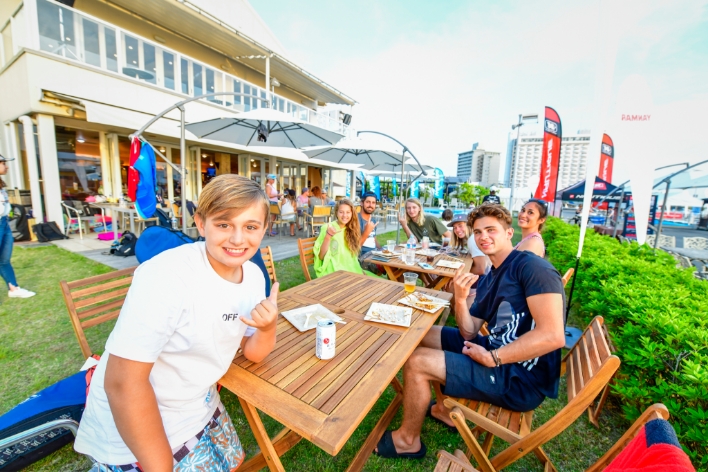 Greetings


Since the middle of 90's, wake surfing scene has been growing rapidly. Now young and elder throughout the world enjoys this water sport.
In Asia, the scene is still under development and official competitions are hard to find. However, Asia has beautiful nature environments and the most attractive point is the weather. Many parts in Asia has warm temperature all year around. This means people can enjoy this water sport thorough out the year.
We believe that AWSF (Asia Wake Surfing Federation) will help and support as a platform to grow up Asia Wake surfing scene. AWSF will contribute to develop wake surfing scene and make sustainable environment where more people can enjoy this sport.
Representative Director: Yoshihiro Kawasaki
Our Profile

| | |
| --- | --- |
| Name | ASIA WAKESURFING FEDERATION |
| Office | 1380, Mizuho-cho,Moriyama-city, Siga, Japan |
| Fax | +81-50-3606-4350 |