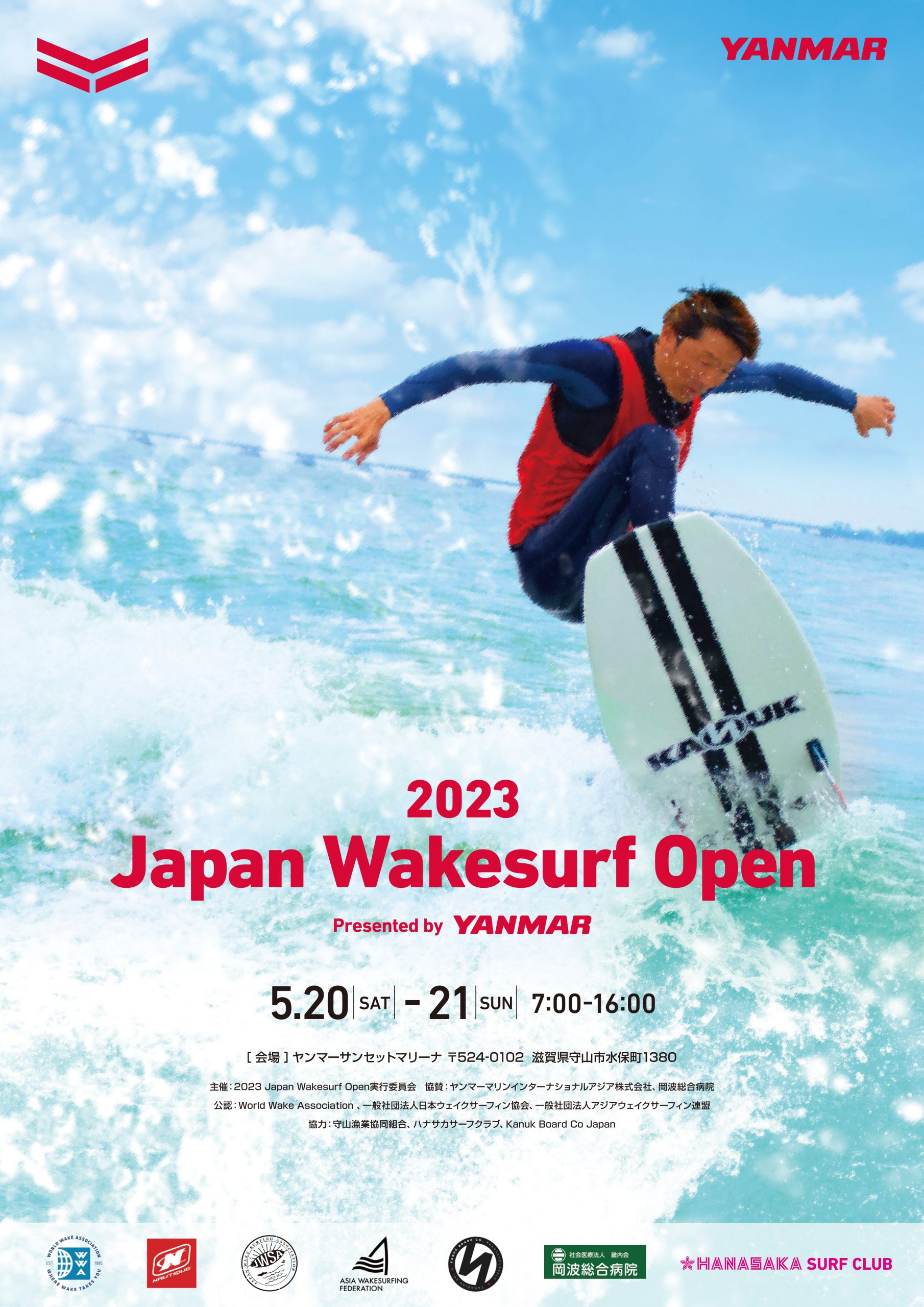 Tournament information
Event Name:Japan Wakesurf Open Presented by YANMAR
Event Dates:May/20-21/2023 7:00~16:00
Venue​ Information:YANMAR Sunset Marina 1380 Mizuhocho, Moriyama, Shiga, Japan
Organizer
2023 Japan Wakesurf Open Executive Committee
Sponsorship
Yanmar Marine International Asia Co., Ltd.
Okanami General Hospital
Accreditation
World Wake Association
JAPAN WAKE SURFING ASSOCIATION
ASIA WAKE SURFING FEDERATION
Cooperation
Moriyama Fisheries Cooperative Association
hanasaka surf club
Kanuk Board Co Japan
Entry list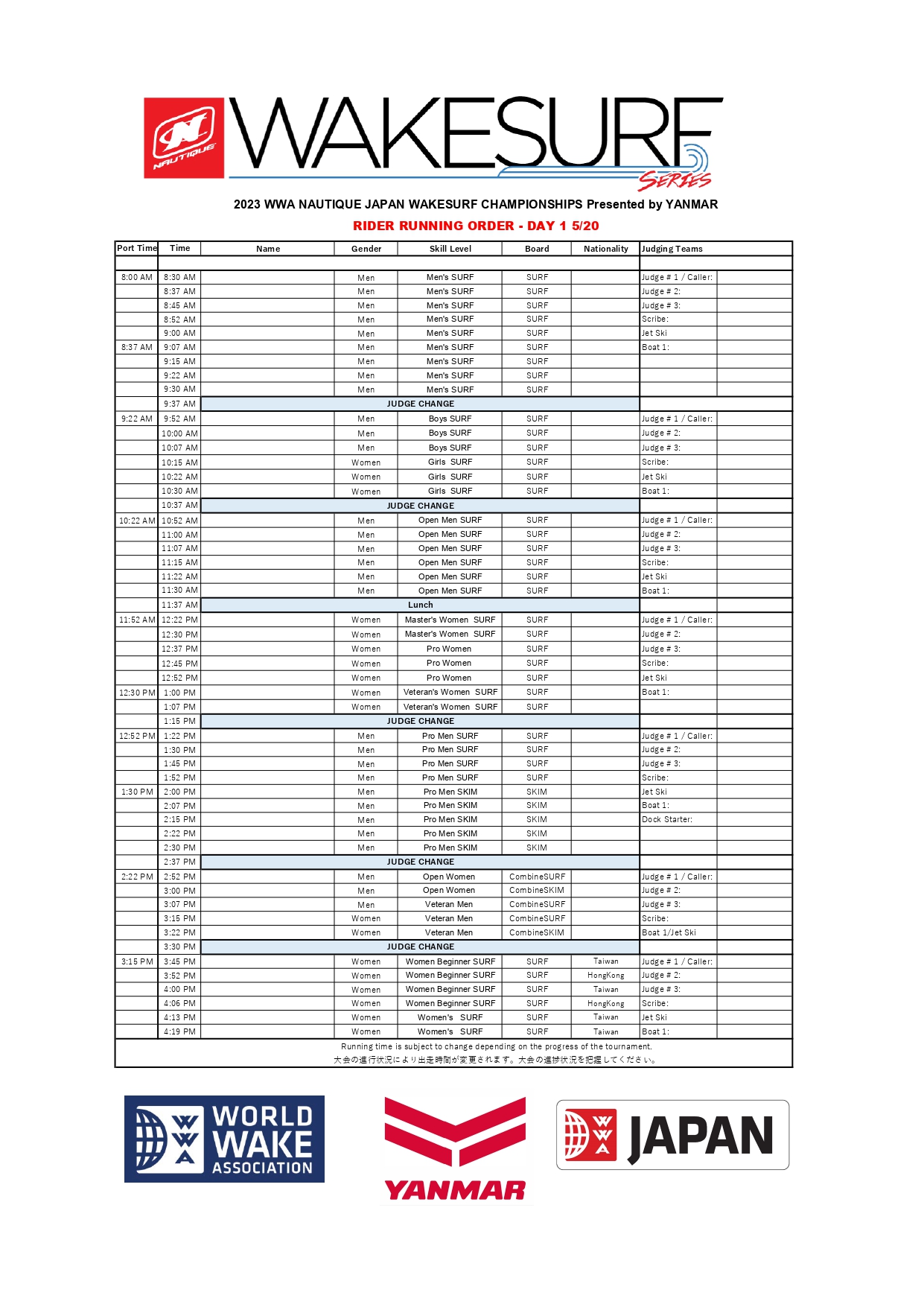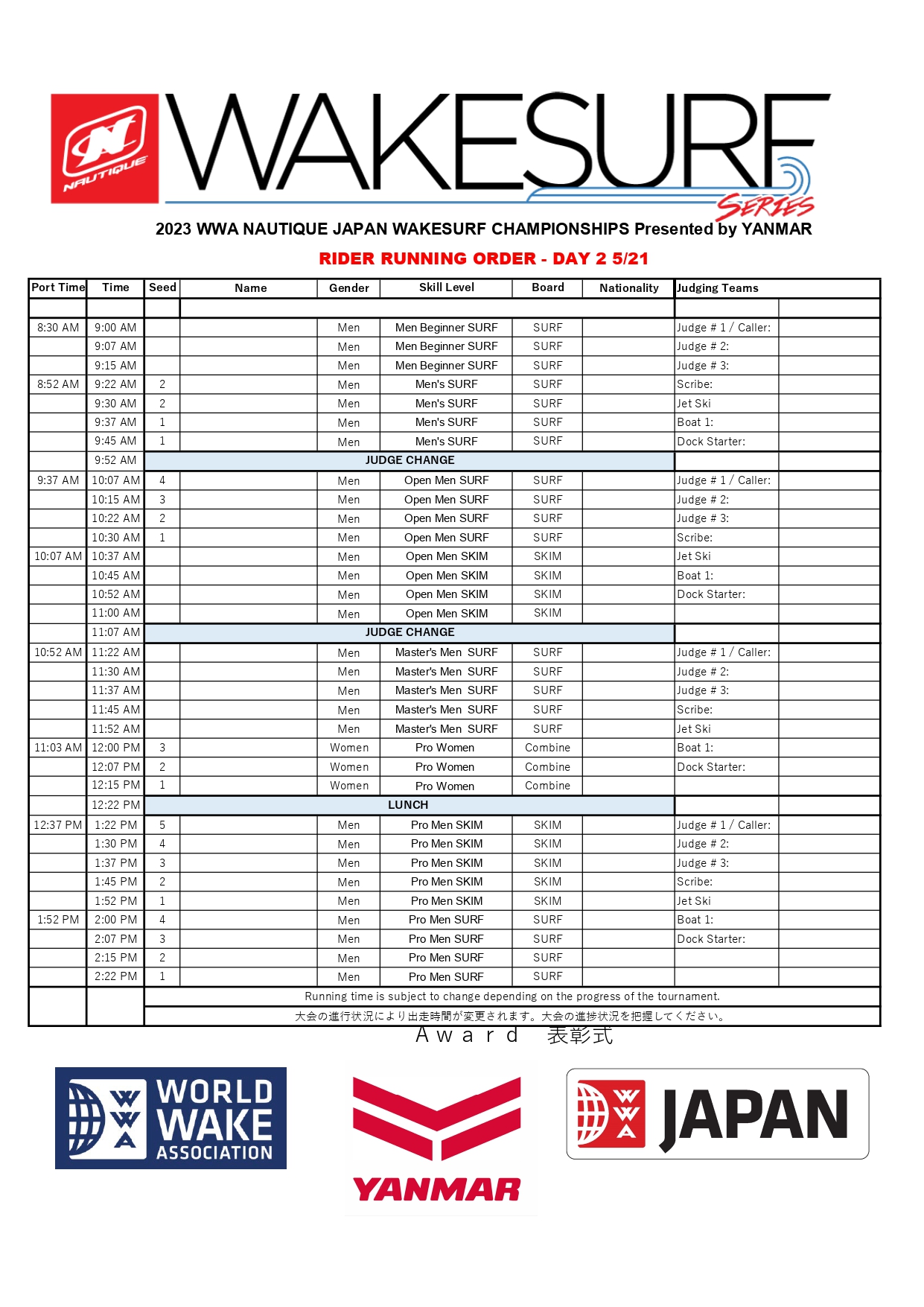 WWA Rules for Beginners
To Athlete
Please check the final entry list at the tournament venue.
And
I present the rules of the WWA. I inform you that these rules will be shared at WWA conventions.
Beginner Wakesurf
Body Varial – Not allowed
Chop hop – Not allowed
Airs of any kind using the wake – Not allowed
curves, turns, fire hydrants, sitting ducks-OK
One 360 – Ok
Surface 180 – OK
Ollie (not off top of wave) – Ok
will not see many 180s in this division, but there are occasional athletes who stand up holding the rope, do a 180, drop the rope, do a 180, and return to their normal stance. This is OK.
This division is intended for riders to be encouraged to try tricks so they can move up to the other divisions.
We are looking forward to meeting you.
Thank you